Where to find BioResponse DIM®
Our bioavailable Diindolylmethane is the only proprietary, microencapsulated formulation available for Diindolylmethane.  For guaranteed absorption, be sure to choose a Diindolylmethane supplement that lists "BioResponse®" on the label.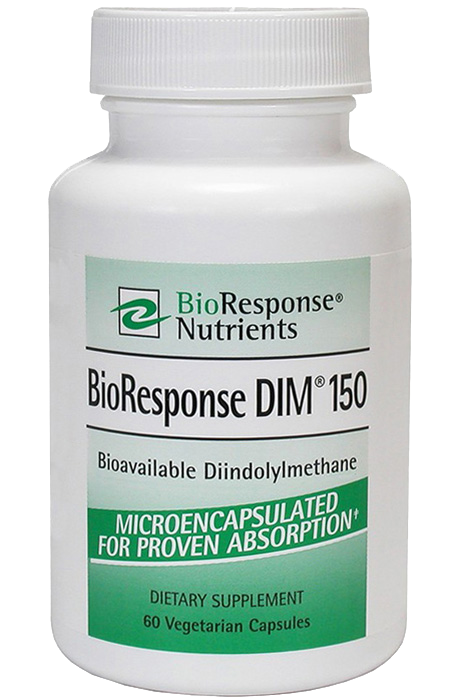 You may purchase our BioResponse products directly from us! Buy Online Today. 
BioResponse Nutrients also distributes its proprietary dietary ingredient to companies worldwide under supply and licensing agreements under various tradenames.  Look for their products that contain BioResponse DIM®.  If the label says "licensed from BioResponse," you know you are getting the microencapsulated formulation for maximum absorption. Other tradenames for BioResponse DIM® to look for include BioDIM®, Indolplex®, DIM-PRO® and DIM®.
---
Below is a partial list of brands that include BioResponse DIM in their products:
Allergy Research Group
ATP Laboratories
DaVinci Laboratories
Douglas Labs
Europharma – Terry Naturally
FoodScience of Vermont
Genestra Brands – Seroyal
Integrative Therapeutics
Jarrow Formulas
Klaire Labs – SFI Health
MD Nutritionals
Nature's Way
Pure Encapsulations
Puritan's Pride